According to a first of a kind survey carried out by campaign group Greens For Nuclear Energy.
The Survation poll of just over 3,000 respondents asked a range of questions about energy and nuclear power and produced some surprising answers particularly among those who identified as 'green'. The Green Party has held an ideological opposition to nuclear power thanks to its roots in the peace movement but this survey implies those supporting green issues are evenly spilt on the question of using nuclear for electricity generation with 37% supporting and 37% opposing.
Mark Yelland and Duncan Roy are long term members of the Green Party but founded Greens For Nuclear Energy because they wanted it to change its policy to drop their opposition to the civilian use of nuclear energy.
Commenting on the survey results which they commissioned to help measure their impact, Duncan Roy said, "The seriousness and urgency of the climate emergency means we've got to reassess our thinking about nuclear. It's clearly a tried and tested reliable source of clean energy. The UK is home to some of the most hardworking and reliable reactors in the world and we should be proud of that fact as it makes it possible to stop burning coal and keep the lights on whatever the weather."
Mark Yelland added, "Greens say they worry about nuclear waste and safety but the truth is this form of power is amongst the safest in the world and all its waste is carefully looked after. Unlike the waste from burning fossil fuels and biomass which build up in the environment threatening irreversible damage to the planet. It's time we changed our position and got behind new reactors. Together renewables and nuclear can rapidly replace fossil fuels."
The survey also found there is strong public support for recycling nuclear weapons (75%) and nuclear waste (76%) to make more electricity. And that a clear majority of the public (54%) oppose counting the burning of virgin forest wood toward renewable energy targets and that receiving renewable energy subsidies.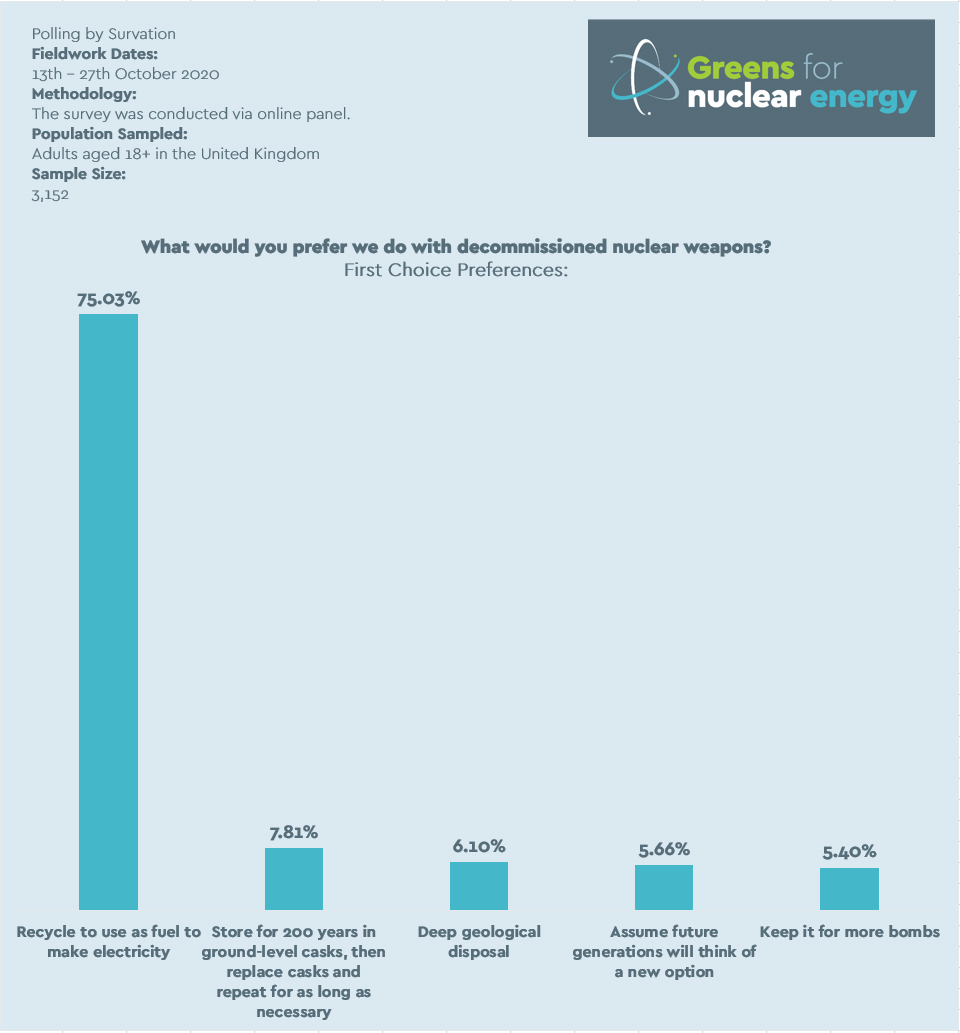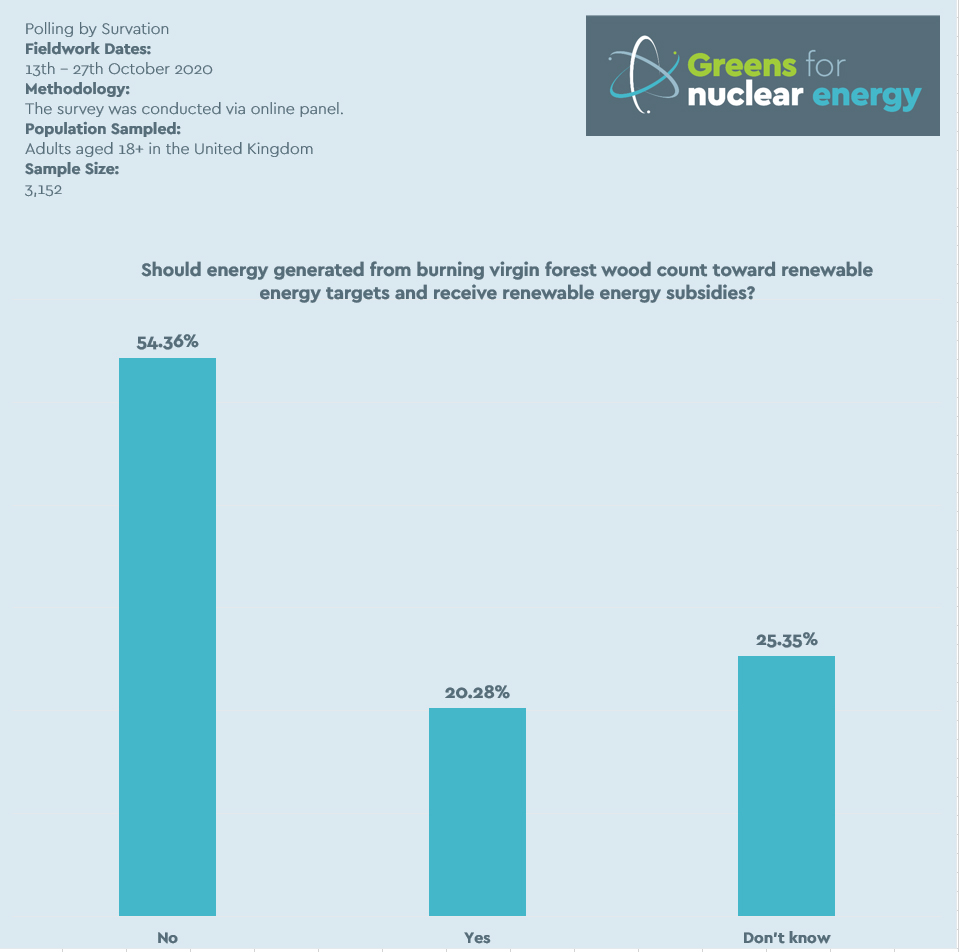 Notes to editors
For more information please contact us using this form.
Greens For Nuclear Energy is an independent not for profit group campaigning to change the green movement's attitudes to nuclear energy. It was formally established in 2020 and receives neither any support from nor has any ties to the nuclear industry.
To download full results of the survey can be found here (.xlsx 502kb). Greens For Nuclear Energy – Survation Poll Oct 2020